Did the market just balance?
Is the Grey Bruce market crashing? There is lots of news going on right now about how sales and prices are dropping fast, but what's actually happening on the ground in Grey Bruce? Read on and I'll explain. 
List to sale prices settling down
One of the most interesting stats is the sales to list price. This measures what the sale price is, versus the list price and is a good indicator how far over asking things sell, and the strength of the market, you can see how it peaked in February and has come down since then.  Going from 105% in February to 100.6% in May.
More inventory coming quick
The story seems to be more inventory coming on the market, there are currently 600 active listings in Grey Bruce, this is the highest it's been since 2020. With the surge in active listings, our month of inventory has also gone up. Month of inventory is one of the best stats to see where the market is going and for the first time since 2020 it is above 3, signaling a quick shift from a strong sellers market to a balanced market. The amount of time to sell a house jumped from 9 days to 12 days.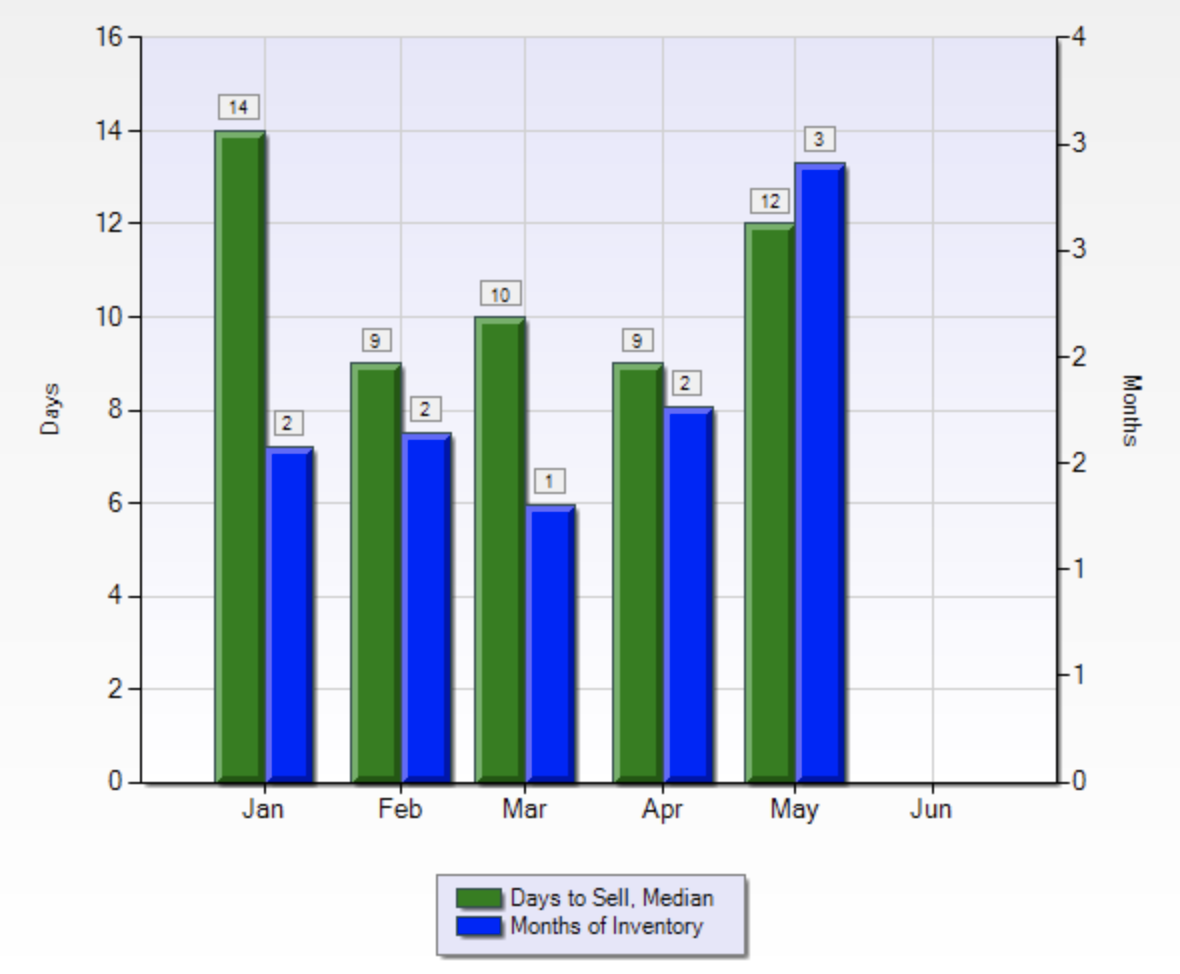 How about prices?
The average price of a residential home in Grey Bruce was $689,000, down slightly from April. However in Owen Sound the average sale price was up from $547k,000 to $584,000.  
In summary, sale prices are holding but we are seeing a drastic and quick change in the volume of properties coming on the market. From an on the ground perspective I am seeing less showings on my listings and the majority of properties are not holding offers any more. 
What does this mean for buyers and sellers? 
If you are a buyer you've finally got more options and can probably buy with conditions, and less competition, however if you need a mortgage your purchase power may go down. For sellers, if you need to buy it would be unwise to buy without selling first. It's not as sure of a deal how fast, and for how much your home will sell for. Sellers also need to understand that the house that sold 2 months ago is no longer a comparable property and the market has changed. Sellers need to price their homes competitively with the other active listings and present them well. The market may look drastically different in 2-3 months. 
Thinking of selling? Want to talk about the process? Let's connect. 519.375.7153 or tim.matthews@c21.ca