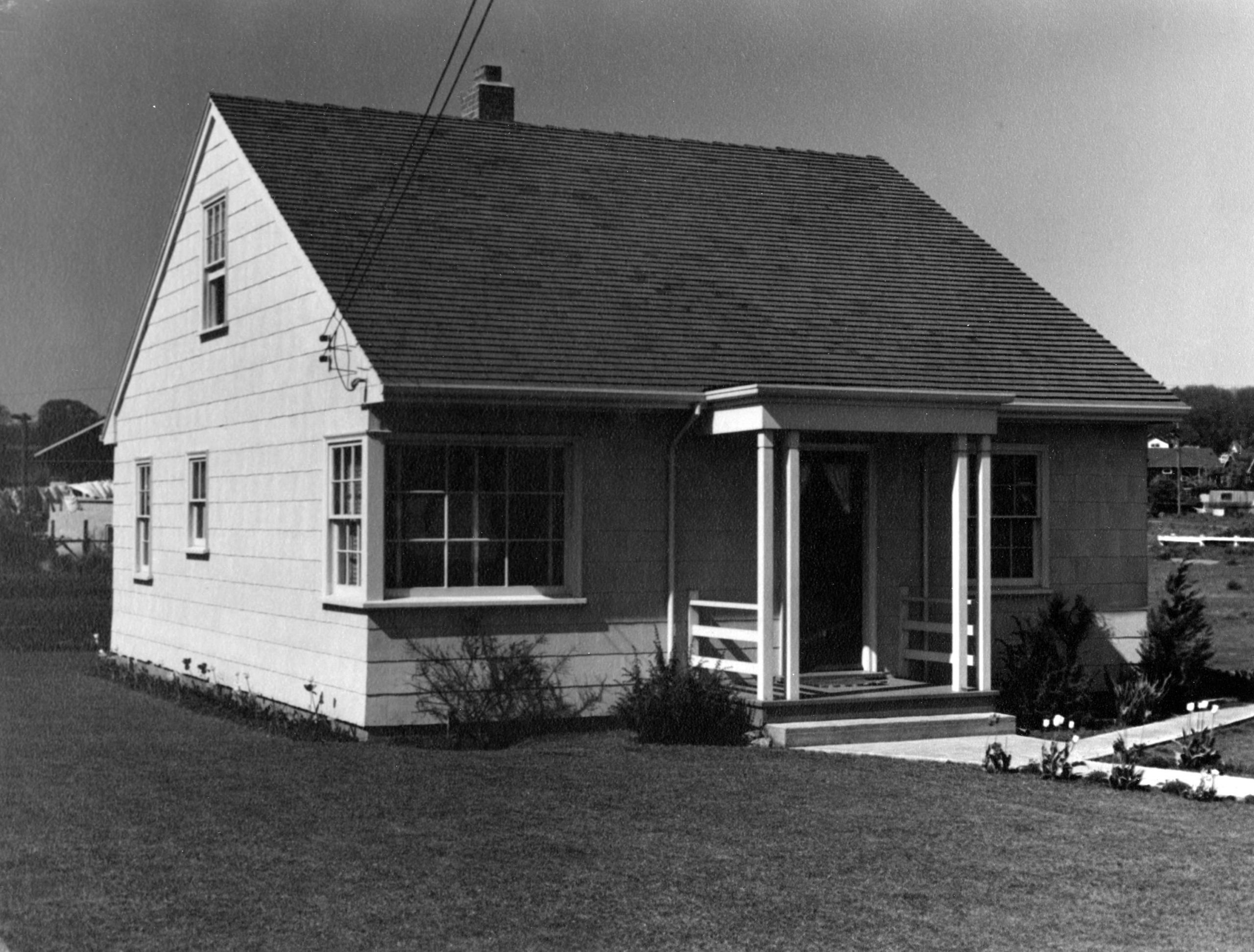 Wartime houses are a Canadian legacy from the 20th century. The importance of these modest houses was acknowledged by Canada Post in 1998 with the "Veteran's House" stamp.
This blog post will give some background about the history and architecture of wartime housing.
When were they built?
Between 1941 and 1947, a federal crown corporation called Wartime Housing Limited built 46,000 wartime homes across Canada. They were first built as rental units, but by 1944 the government had started to encourage homeownership. 
Most of the houses were prefabricated and then shipped to the building sites. This resulted in very homogenous developments in almost every major Canadian city.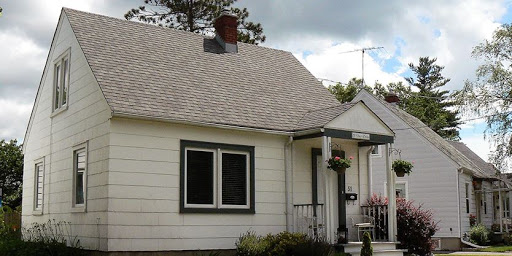 What do they look like?
The architectural style of these wartime houses has been referred to by a number of names: "Simplified Cape Cod" (because they are a compact version of New England styles), "Strawberry Box" (because they resembled a common fruit container), and "Victory Houses" (celebrating the Allied victory in the Second World War).
These houses were small and built from federal government-provided floor plans. The typical styles of the wartime house were detached bungalow, one-and-a-half storey, and two-storey semi-detached structures.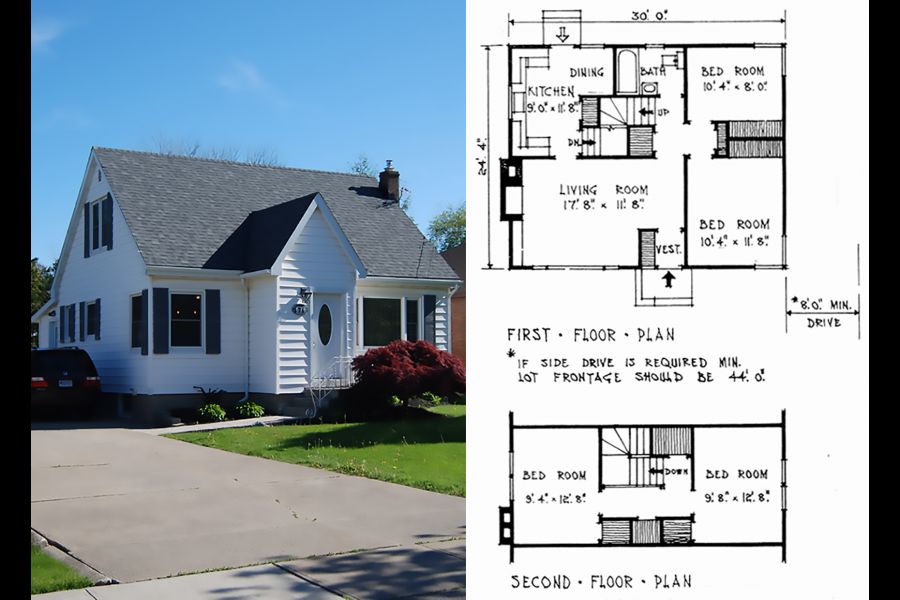 The facades were clapboard siding painted white (or brick) with entrances at the front and the side. They had steeply-pitched gable roofs, small sash windows, and small metal chimney stacks. 
Inside the houses, the main floor often had a living room, kitchen with dining area, bathroom, and one bedroom. The upstairs had two more bedrooms. 
The streets around wartime houses were often curved or featured cul-de-sacs and given war-specific names such as Victory or Churchill. A large park was often planned for the centre of the neighbourhood.
Why were they built?
The government of Canada was hoping to avoid the disaster of the 1919
Soldier Settlement Act
that failed to meet the needs of returning soldiers. 
In 1942, the government passed the
Veterans' Land Act
to build wartime homes to help returning veterans and their families, as well as people working in war-related industries. The act included measures to build or finance housing, and one of the main objectives was to get people working, specifically by giving them a bit of land in order to provide for themselves. The houses were very small to allow for a large portion of the property to remain available for gardening.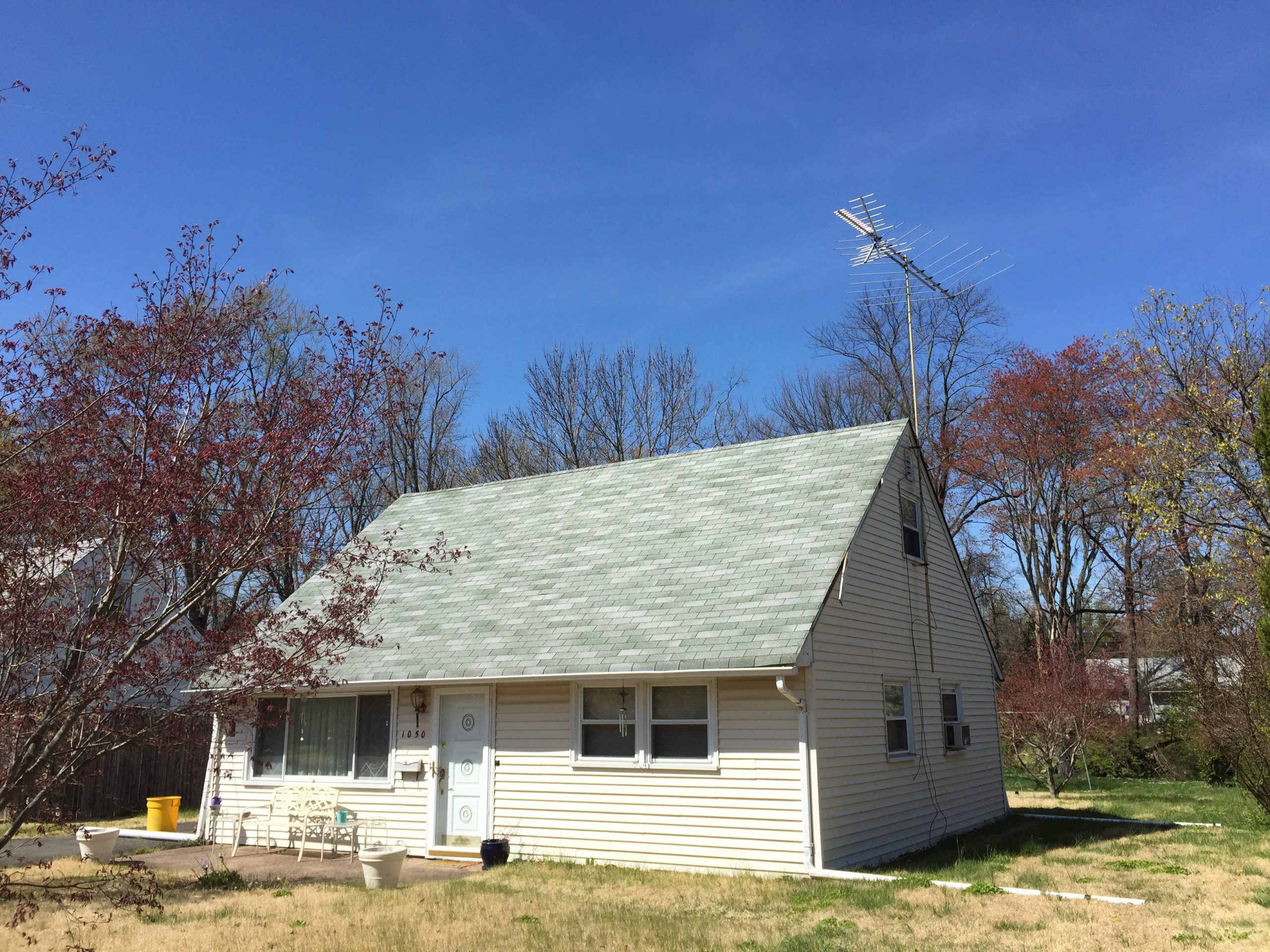 One unusual example of wartime homes for people working in war-related industries is in the Scarborough neighbourhood of Toronto. Dormitories were built in 1941 for the employees (mainly women) doing munitions work at the General Engineering Company near Warden Avenue and Eglinton Avenue East.
What is the cost of a wartime house in Owen Sound? 
In Owen Sound, the most popular spots for wartime homes are along 5th and 6th Street East.
Wartime homes have been some of the hottest properties on the market in 2021 and they have been selling firm on average in 6 days. The average price is $358,863* (as of July 2021), but a lot of them have been selling quite a bit over the asking price. 
*Ontario Collective MLS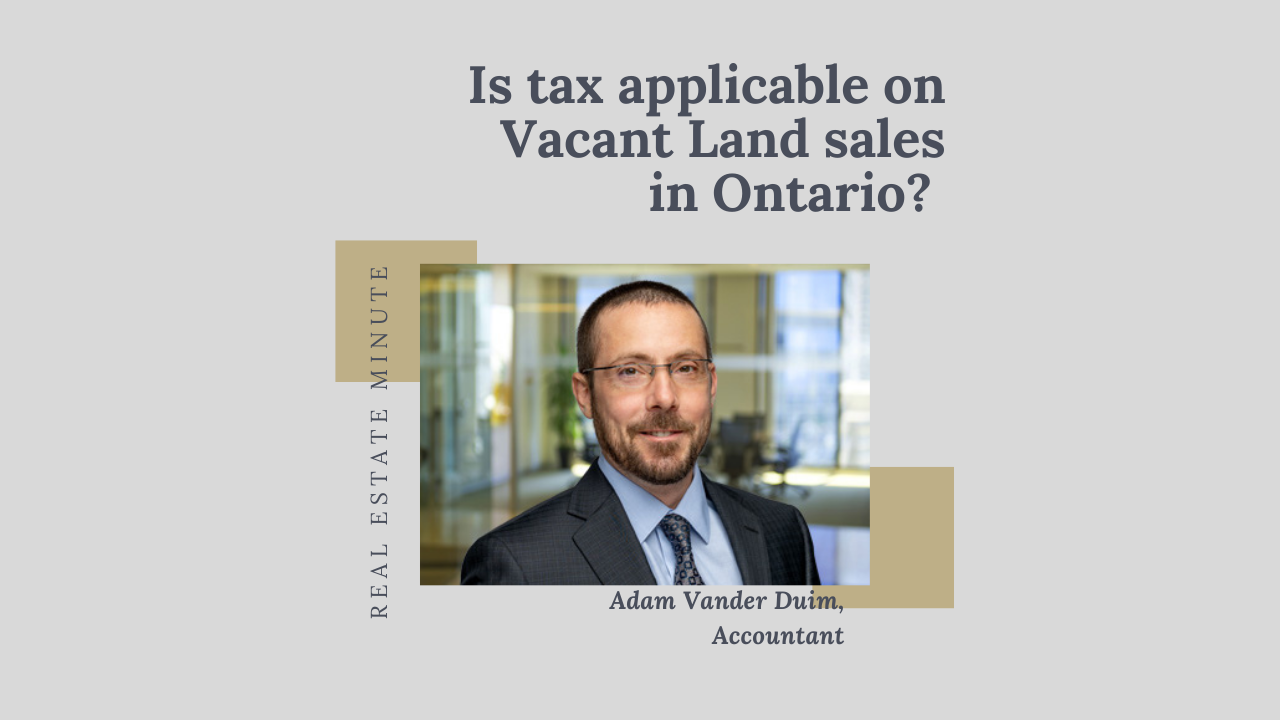 Do you need to pay HST on vacant land sales?
In this video local accountant Adam Vander Duim Gives some helpful tips. Need to connect with an accountant? you can contact Adam here.
Want to chat about Real Estate?  Let's Connect!